QINGDAO EXTRUSION TECHNOLOGY CO.,LTD was incorporated in 2013 for the manufacture of extrusion lines for production of corrugated pipe, pipe/hose
Our technical, engineering and manufacturing facilities are located in Qingdao City, China. is 40 minutes from Qingdao Airport, 50 minutes from Qingdao seaport.
More than 70% of production is exported to over 30 countries. As a technology partner, we provide tailor-made solutions to our customers according to their demands and needs.
Our service to our clients extends far beyond the machinery we build. We offer commissioning of our equipment as well as technical assistance and problem solving.
Our customers create added value with our machines and services. Only successful customers guarantee our success.
We invite you to talk to us about your needs and see if a partnership with QINGDAO EXTRUSION TECHNOLOGY CO.,LTD would be beneficial to both of us.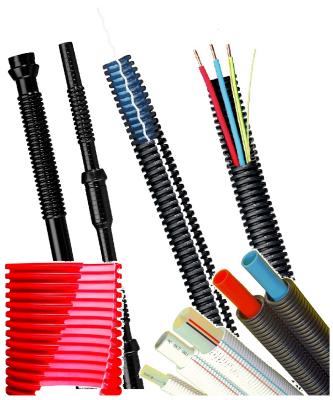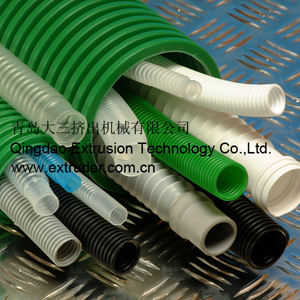 Our corrugated pipe machines program

Main applications:
Building industry : electrical conduit & sanitary duct, PP-PE-PVC-PA
Automotive industry: Fuel line & wiring harness, PP-PA6-PA11-PA12
Medical industry : breathing tubes, LLDPE,EVA
Civil works industry : double wall cable conduit, HDPE
Agriculture: single and double wall drainage pipe, HDPE, PVC

Single wall corrugated pipe machine
Double wall corrugated pipe machine
Extruder
Die head
Pipe corrugator
Mould block
Coiler
Dishwasher hose production line
Medical corrugated pipe making machine
Prestressed corrugated pipe extrusion line
PA11 corrugated tubing extrusion line
Wiring harness corrugated tube machine
Washing machine hose making machine
Corrugated drainage pipe machine

Qingdao Extrusion Technology co.,ltd.
Add: Zhongyun industry park, Qingdao, China 266300
Tel: +86 532 87287650
Email: info@extruder.com.cn