5 layer PEX-AL-PEX Pipe Line (with overlapped welded technology)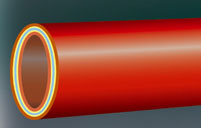 Multi-layer composite pipes play an important role in the field of installation technology thanks to their innovative characteristics. These pipes combine the benefits of metal and plastic pipes in one product. The production lines offers cover the diameter up to 63mm: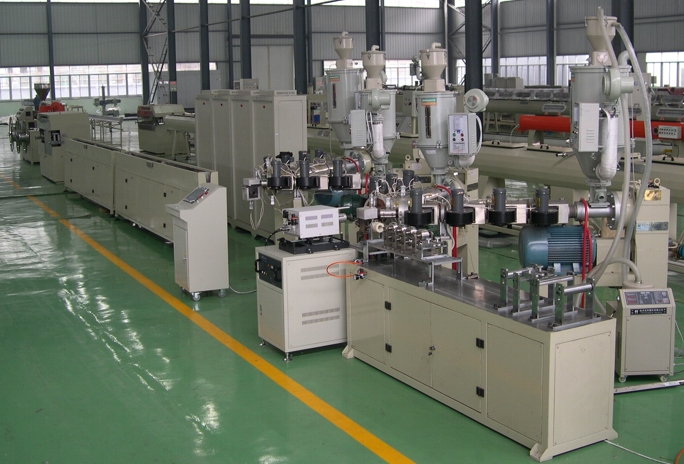 The multi-layer composite pipe lines with the overlapping aluminium welding provide a sophisticated technology allowing for an economical use in practice:

- Consolidated extrusion line, maximum length 48 m
- Reduction of fixed costs by low building occupancy expenses in comparison with other procedures.
- Short manufacturing cycle of the product
- Low tool costs for diameter changes
- Fast tool change
- High production speed, up to 32 m/min, depending on product and material
- Utilisation of different material types (PE, PP, etc.)
- Central material feeding

Function:

The aluminium tape is deformed to a pipe by means of a rolling set. The die head is inserted into the aluminium pipe before the welding point and extrudes the adhesive layer and the pipe inner wall after the welding point. Besides, adhesive and outer layer are superimposed on the aluminium pipe via an angle extrusion head. The finished pipe is led into the cooling spray bath and passes afterwards through all further stations of finishing. we offer in this regard components for the measuring of outer diameters, the marking of pipes, haul-offs and coilers. All functions can be operated and co-ordinated via a central control unit.